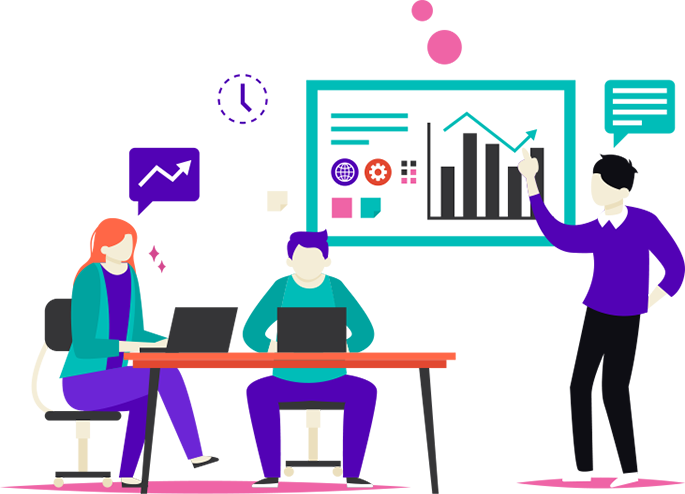 About MobilNxt
MobilNxt is a next-generation intelligent communication company with global reach that enables businesses to connect with the world in a personalized & automation-driven environment. We add value to enterprise customers offering powerful end-to-end digital marketing solutions that position their brand positively among their target audience.
In today's era of software eating the world, advanced technology is required in every sphere of life, making digital (esp. mobile) marketing integral to any business that wants to connect, interact, collect feedback from and engage with their customers.
Our young and dynamic team with expertise in digital and mobile performance-based marketing helps brands to work with high-performance and high-accuracy tools like SMS, e-mail, voice, mobile app optimization to give businesses a competitive edge and deliver customized result-oriented solutions with constant innovation, lateral thinking & a creative approach.
We believe in creating trust, transparency, reliability and delivering tangible results to our clients in the digital marketing space.
Our History
It was a continuous discussion of a positive vision and started as a Company named Mobilnxt in 2017. We know that every (existing and new customers/clients) are important for the continuous growth of the business. We have many successful business stories and many awaited for the future.
Our Mission
To deliver services that do not only help you to increase your conversion ratio, also help to make a business to a BRAND value.
Who we are
Mobilnxt is one of the reputed companies in the Digital world. Our work explains our dedication and commitment. We always consider ourselves an integral part of your team and always encourage our team to work smart and with dedication. Want to know more? Find us on social media platforms.
More that 1.5 million businesses and organizations use StartNext
We Always Try To Understand Users Expectation
We know that every client is important and has unique and different requirements. We solve every query with the help of our technical expert team.
SMS sent every month
00

+M

Downloaded
API calls every month
00

+M

Feedback
Happy clients
00

+

Workers